Saturday, March 14, 2009
Tait now a Newsboy
I'm a little slow in things since we don't have a Christian music station here on the OBX.  My lovely spouse informed of this news.  She heard it on XM while at work.
My blog made #30 out of the top 40 youth ministry blogs according to Feedspot.com. I don't know what that means but "thanks!&quo...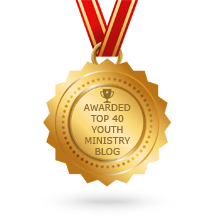 From the rise of the electric guitar and Instagram to the death of the youth choir and Chubby Bunny, I have seen a lot of changes in ...