Wednesday, November 4, 2009
Winterfest


As a reminder to our parents and students - Winterfest balance is due on Sunday, December 13.
My blog made #30 out of the top 40 youth ministry blogs according to Feedspot.com. I don't know what that means but "thanks!&quo...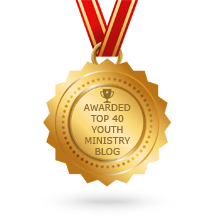 Yesterday evening I was at a soccer game and football practice and I started thinking . . . How flexible is your church with you?  It seems...